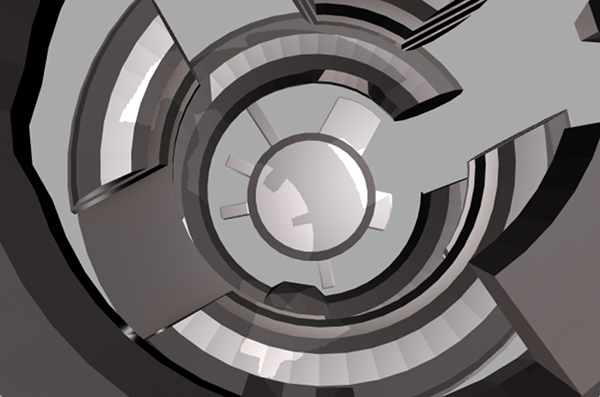 Notstandskomitee Sliders
click to start the vr
VR for mobile devices, reacting on the device orientation. Tilt and turn your phone or tablet to hear and watch the mechanical world of Notstandskomitee.
Compatible to smart phones and tablets, at least with Android and IOS. Use your best browser when you have installed several, a new Firefox or Chrome are good. On IOS, tab on the screen after the VR world loaded and started to animate to hear the sound. When done, close this browser tab so the VR doesn't drain your battery in the background.
During the artist-in-residency in Ii, Finland, Malte Steiner reflect about the stories and history of Iijoki river in a surreal way, that VR can be viewed also with mobile devices like smart phones and tablets, using the device orientation to look around, but works in webbrowser too:
It was exhibited in Ii 2018 for the first time.
More about our experiments with 3D and VR which we started way back in the 90s on block4:
- the 90s
- the 2000s
- installations like First Person Spam (2005) and deStatik (2009)
latest works are The Big Crash VR for Oculus Quest Headset shown in The Big Crash exhibition at Spanien19C Aarhus 2020, the WebGL version of The Price Of Berlin, first exhibited at AMRO 2020 in Linz and the work The Chants Of Real Estate Data for the Sound Campus Metaverse exhibition, shown at Ars Electronica Linz 2020